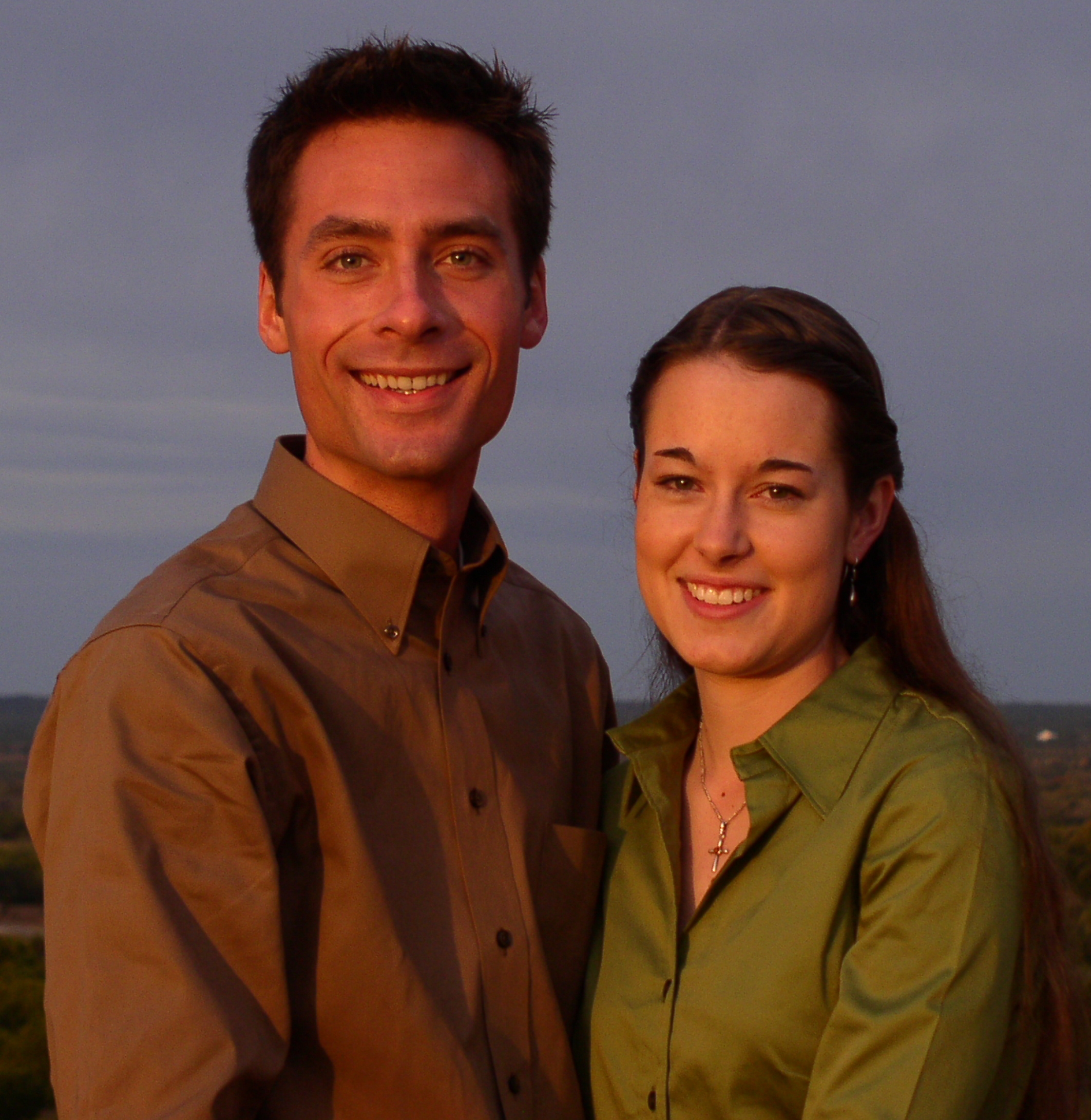 Date and time of wedding: Saturday, May 27th, 2006, 1PM

Before the Beginning-

It was the first week of August 2004 and we found ourselves attending a conference in Indianapolis, Indiana together. Ryan was up from Texas to promote IMI (International Ministerial Institute) while Theodosia and her family where participating in the conference. Now keep in mind at this point the thought of us being together hadn't crossed our minds.

Ryan's point of reference in regards to Theodosia and the week was confined to a short five minute conversation we had in the lobby of the conference center. The conversation was focused on Ryan's newly born nephew who had some minor complications at birth.

"Ryan was a familiar face in the crowd" as the week progressed as Theodosia attended sessions. During one of the sessions Dr. Jim Logan (Dean of IMI) was speaking at (Theodosia can't remember what the topic was ;-) he called on Ryan to read a poem for the group. As Ryan began Theodosia's response to the girl sitting next to her was "oh my goodness, that guy up there went to our church." "It seemed like I had seen him a lot that week"

For several years in the early 90's Ryan and his family while living in Columbus, Ohio, attended the Church (Christian Bible Fellowship) where Theodosia's dad serves as pastor. In 1995 the Schmidt family moved to Brookville, Indiana but still remained in contact with the fellowship through a yearly church retreat.

Little did we know at the time that we would latter realize God was leading towards a life of love & service together…



We hope you enjoy or story as much as we are!